With China predicted to become the world's biggest luxury market within the next decade, every well-known international label wants a piece of China's retail pie. In the Oriental Plaza mall in Beijing, Louis Vuitton, Burberry and MaxMara have all opened sleek new shops. There is a popular conception that the Chinese are obsessed with big brands, and to a great extent this is true, as the obvious logos that emblazon everything from an office worker's fake Louis Vuitton bag to a teenager's copycat Kappa tracksuit attest. It's even possible to determine the popularity of a brand by how heavily it is imitated in one of the country's malls or markets.
However, China is a vast, populous country and, as such, tastes vary from city to city, and among individuals, just as fashion varies between Liverpool and London. According to Gary Wong, who owns a chain of boutiques called Shine, there is a huge difference between north and south China – he believes that in the north people want to dress in a more loud, conceptual way, and in the south, they are more influenced by their friends. Overall, however, the years of forced uniformity have given way to a new desire for individuality, and while for some this might be simply a desire to show off their wealth through status logos, others, particularly young people, are embracing more experimental, street styles.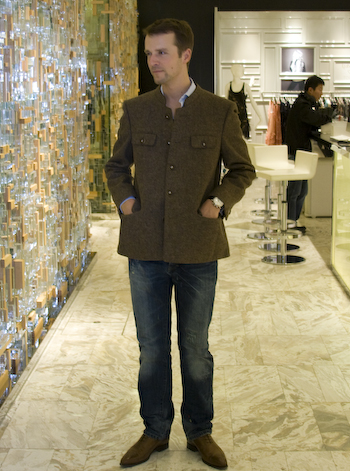 he picked up this lovely wool jacket there. We should complemented him on his "Chinese style" jacket. There is a resemblance but it is difficult to find wool of this type in China.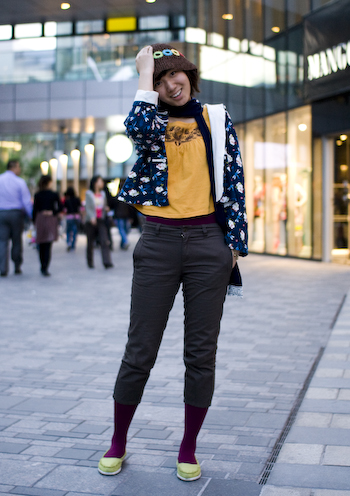 Quite a range of colors, patterns, and styles on her. This look might pull in bit much, but I think it is an adorable and singular blend of East and West.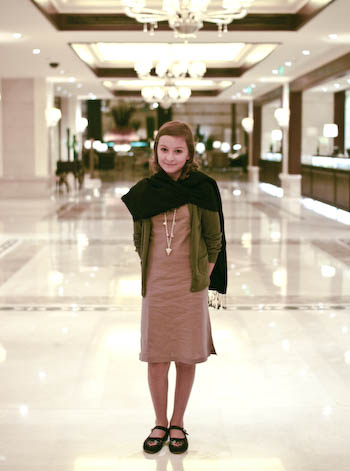 No one would mistake her for a provincial, but did we need further comfirmation that Parisian girls are born with style? It's really look good wearing this outfit in her twenties, thirties or beyond. Most women never reach this in a lifetime, getting derailed by a whole host of ugly trends like distressed jeans and studded belts. Even at ten, she has the understated charm and ability to meaningfuly accessorize for which the ladies of her city are known.
Great Chinese painting art, fashion is your style and taste. This dress make you as pure as Chinese bamboo.
Wow, the great combination of Chinese style and western. Black suits, this spring's hot fashion, and pink Chinese Qipao, the best one is pink bag. Am i in Shanghai or Manhattan.